President: Jenny Clough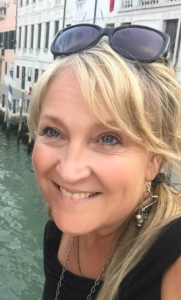 I am a mother of 2 amazing kids (now young adults) and married to my university sweetheart and business partner in a local engineering company.   I obtained my degree in Psychology at UBC right out of high school, as I have always loved working with people.  However I also had an interest to start my own business and a passion for fitness and health.  So I trained to be a fitness instructor and became certified in Nutrition.   By combining these interests and passions, I opened a Ladies Health and Fitness facility where I was able to help women lose weight and increase fitness levels through mini competitive programs.  To provide continued success in one's fitness and health, I knew a key component was also developing the inner self.   Thus the evolvement from fitness and weight loss challenges to the TOTAL MAKEOVER CHALLENGE.  TOTAL being the whole person, working and developing on strengthening and empowering not just one's outside physical self but also working on the emotional well-being of the inner self. Today I am thrilled to have seen many seasons of incredible transformations, both on the inside and the outside and look forward to expanding the TOTAL MAKEOVER CHALLENGE into more cities and changing many more lives.
Vice President: Trish Warren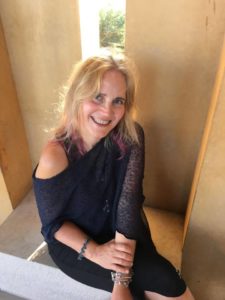 Trish is a small business consultant & trainer in the Lower Mainland. Trish's passion in life is equipping and training, and her mission in life is to inspire, empower and compel individuals to move into and do what they are passionate about. Trish is a Dalhousie University graduate, where she studied Theatre and Education. Trish loves to film, edit and create memories and stories, while living life to it's fullest!  She has been involved with The Total Makeover Challenge since its inception in 2009.  Trish lives in Abbotsford with her wonderful husband Bruce, and has 5 amazing kids.
.
Secretary: Kirsten Brandreth
Kirsten is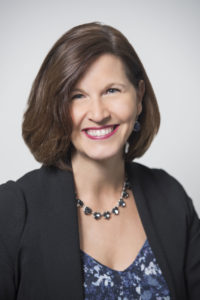 the Mother of 2 children, now both in their 20s, and has been volunteering in some capacity for over 30 yrs.   Giving back to the community is very important to her. The list of volunteer organizations that Kirsten has volunteered with is extensive, however highlights have been Expo 86, PAC, DPAC, CCS & the 2010 Winter Olympics. Kirsten has also led many fundraising events with her Employer & children's schools. She was PAC President & DPAC President for many years & was also involved with PAC at a provincial level. Professionally, Kirsten is an Underwriting Manager at a large Canadian Ins. firm. She is very energetic & strives to be a positive role model. Having a work/home life balance is vital. Empowering Women & improving a woman's life are why Kirsten has been involved with Shape Your World Society. She became a SYWS board member in 2014 through her friendship with Jenny Clough & is currently part of the Executive committee as Secretary. Kirsten loves to be around women & organizations who strive for change both individually & as a group. Because of this, Kirsten is very proud to be a part of the SYWS.
Treasurer: Leslie Schopf
I have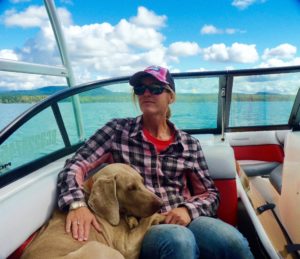 lived in Chilliwack for the past 18 years. My business degree was completed at the University of Western Ontario but we moved out West for my husbands career. I love to be organized and do accounting! I am very excited to be involved in Shape Your World Society. I enjoy hiking with my dog and spending time at our cabin.
Director: Charlotte Carter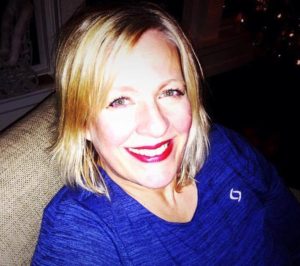 Charlotte lives in Langley, B.C., has two grown children and is administrator for her husband's business Source Design Group Ltd. Over the last 15 years she has volunteered for many events and conferences in and around the lower mainland. She has also organized and cooked for a yearly group event in Anvil Island. Charlotte is very active and athletic and has completed challenges like Tough Mudder. She believes that age is just a number and that we have the power to live our best lives.  In 2015/2016 she became a volunteer and board member for Shape Your World Society because she could identify with the ladies who do the challenge and has personally seen the positive impact of the program.
Director: Nicole Hatt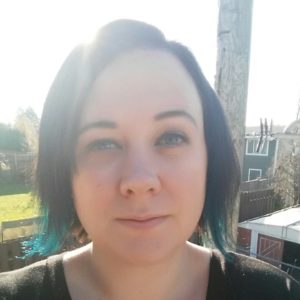 Nicole is a mother of 2 amazing young daughters and married to the man of her dreams. She has an exciting career in Marketing at the largest fireworks distributing company in Canada. After years of supporting her daughter who suffers from anxiety, she suddenly found herself facing her own issues with mental health.  Nicole decided she wanted to dedicate herself to helping others, through her own experiences, and encourage those living with or affected by mental health conditions to speak up for themselves and their communities. Nicole was a competitor in the 2015 Total Makeover Challenge and after it was over she knew she had to become involved. She became a board member right away and a director shortly after. Nicole is excited to be there to support the women through their journey, in whatever way she can, and hopes that by sharing her story she may be able to make a difference in their lives. "When we deny our stories, they define us. When we own our stories, we get to write a brave new ending." Brené Brown
Director: Kristen Olynick
Kristen's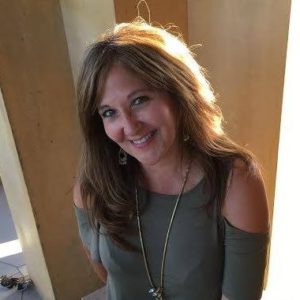 passion and purpose which she lives out with great zeal and zest is to assist people in discovering THEIR brilliance by better understanding themselves! Understanding YOUR brilliance brings clarity which leads to POWER! Kristen Olynick is a DYNAMIC & JOYFUL entrepreneur….. with a diverse life & career background. This diversity assists her greatly as an Expert Practitioner in Whole Brain & Life Coaching. Kristen's expertise in various fields including marketplace & non-profit both in Canada & abroad, allow her to assist people to move from average to exceptional in their field & sphere of influence. Kristen's strong caring servant leadership style is a DYNAMIC force and creates results and action everywhere she goes. Dynamic means to be characterized by energy or effective action; vigorously active or forceful; energetic. Kristen's dynamic energy and purpose is to cause people to better understand themselves which creates movement and acceleration in their lives.  One of her favorite sayings is, "Don't get stuck. Movement is life!"
Director: Teresa Petkau
A writer of so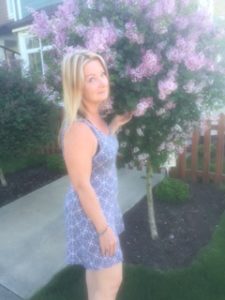 ngs & poetry and currently has a book being edited to encourage and give Hope to those who have gone through loss of some kind, probably all of us in various ways. Teresa has a heart to help women overcome and to see justice to those who need a second chance in life. She is a life coach and mentor to women at Peardonville House in Abbotsford BC.
Director: Deb Sljjpcevic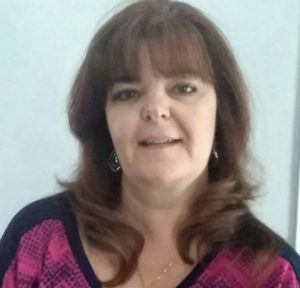 Deb is the mother of 3 amazing young adults and has been an administrative professional for over 25 years. She has been with her fabulous husband Jan for 21 years. She also owned her own business as a financial advisor from 2008 to 2012 while working full time at her corporate  job. She has been a board member of SYWS since 2015.
Director: Anita Voth
I am the mo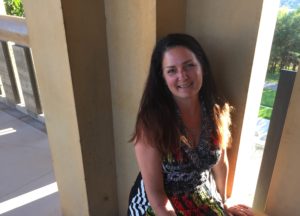 ther of 3 wonderful teenagers/young adults and I have been a business owner for over 25 years. I currently own my own business as a financial advisor, and over the past 8 years I have had the privilege of teaching many teens, women, and parents, co-hosting a radio series on family and finance, being the annual financial "expert" for Shape Your World Society's Total Makeover Challenge and teaching financial parenting and women's seminars.   I have also published an e-book entitled "Teach a Child to Fish" A Parents Guide to Raising Money Savvy Kids in a Fishy World. Over the past 7 years I have sat on several non-profit boards including SYWS and have volunteered with SYWS for the past 6 years.  It has been my honour as well to came on staff as the Langley City Coordinator.
Board Member: Candace Bernier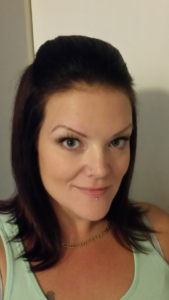 Candace is a mother of two teenagers she has lived in Abbotsford her whole life. Candace has a passion for guiding her peers to live a healthier, happy life. not only has she done this through her many years in salon management but is now working with youth within group homes. To her there is no better joy then seeing the ones your helped become a stronger more confident person in thier life. Candace has been apart of many charitable events in the past 3 years.  As a challenger of the 2016 session of the TMC Candace knew she wanted to be apart of shape your world society. she believed in the program and the power of positive changes it made for her that she wanted to bring that to others.
Board Member:  Shirley Brown
Board Member: Laura Smith
As a past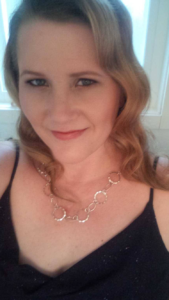 challenger and mother of two, Laura is confident that her spot on the board will prove to be rewarding in several ways. Making it to top 5 in the last season, Laura realized several things in her life were no longer "serving" her and took steps to ensue change.
In hopes to pursue a specific passion, she finds comfort in helping people and working with others to create positive outcome. Family always comes first but one must be their own personal best to be of any use to others.  All the best to all the ladies who aspire to become part of this years' Total Makeover Challenge!